UNITED STATES of AMERICA

The majority of our 25,000 km tour of North America in 1974 was in the mainland USA

AZ - Arizona: Navajo, Hopi, Canyon de Chelly, Monument Valley, Painted Desert, Grand Canyon
CA - California: Yosemite, Sequoias, San Francisco
CO - Colorado: Mesa Verde
CT - Connecticut: Yale University
FL - Florida: Everglades, Racoons
GA - Georgia: Okefenokee
HI - Hawaii: Honolulu; Big Island: Volcano National Park
IA - Iowa: Jesse James
ID - Idaho: Craters of the Moon
IL - Illinois: Urbana/Champagne, Springfield
IN - Indiana: Rockville, Dunes
KY - Kentucky: Mississippi Culture
LA - Louisiana: Pontchartrain, Fairview Lake
MO - Missouri: St.Louis, Mississippi River
NM - New Mexico: Acoma, Santa Fe
NV - Nevada
NY - New York: Manhattan. New York 2000
SD - South Dakota: Badlands, Black Hills
TN - Tennessee: Reelfoot Lake
TX - Texas: Padre Island, NASA
UT - Utah: Bryce Canyon
VA - Jefferson's House
VT - Vermont: Spring scene
WY - Wyoming: Yellowstone, Grand Tetons
WASHINGTON DC: White House, Capitol, Washington, Jefferson & Lincoln Monuments
WA - Washington State: Seattle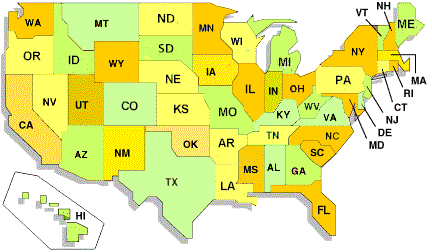 Living Travel Front Page
Africa || Antarctica || Arctic || Asia || Europe || UK
Indian Ocean || Middle East || North America || Pacific || South America

Plan your stay in Kansas city with us - know more about our car rental services visit our website

Car rental palm beach
-
providing best car rental services at Palm Beach Airport, USA.
Car rental USA - Usa cars rental suits the needs of every travelers.
With car rental usa, you don't have to waste your precious time to decide which car hire company to choose.
Broken Arrow Car Rental - ENJOY THE JOURNEY AND TOURS WITH BEST CAR RENTAL SERVICE IN THE Broken Arrow CITY AT VERY ECONOMICAL PRICES.