INDIA 2015 - VARANASI
The holiest place in India for Hindus
Ghats in
Varanasi
are riverfront steps leading to the banks of the River
Ganges
. The city has 87
ghats
.
Most of the ghats are bathing and
puja
ceremony ghats, while a few are used exclusively as
cremation
sites.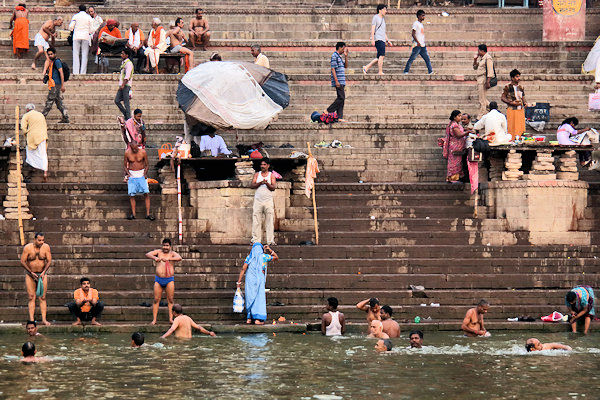 Ritual bathing and washing of body and clothes is common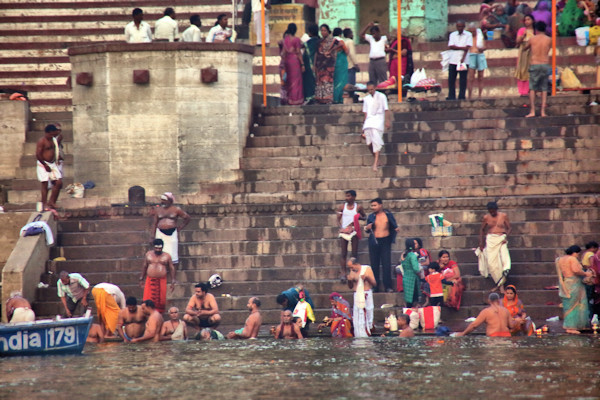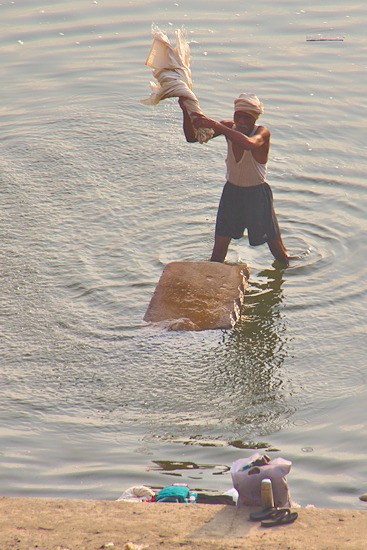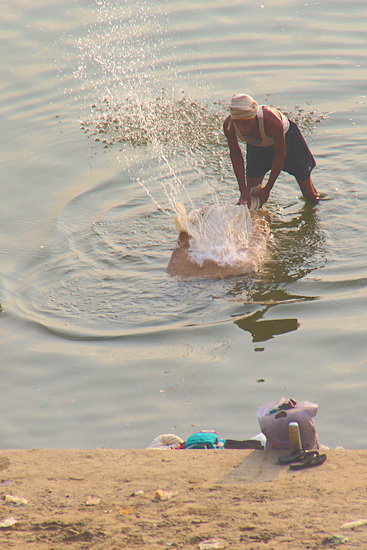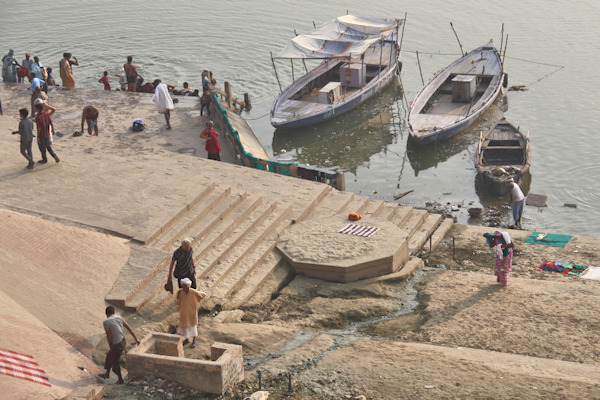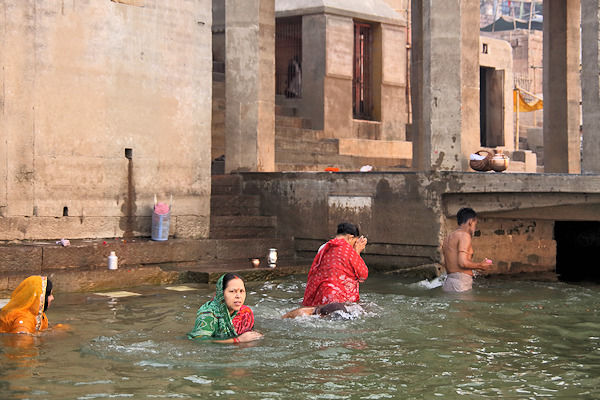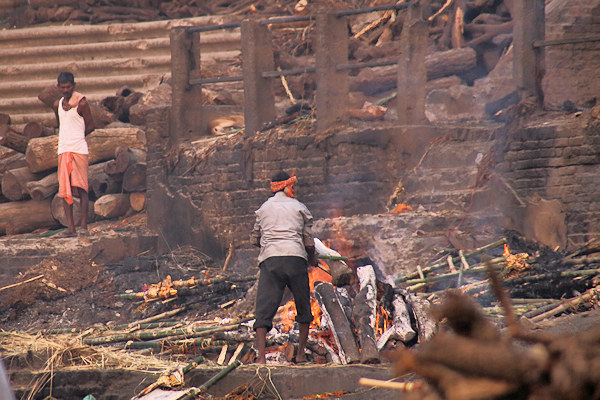 Manikarnika Ghat, one of the two main "cremation ghats" in Varanasi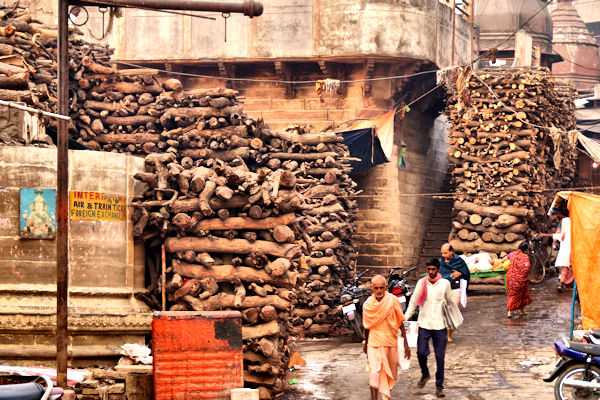 The continuing cremations need a never-ending supply of wood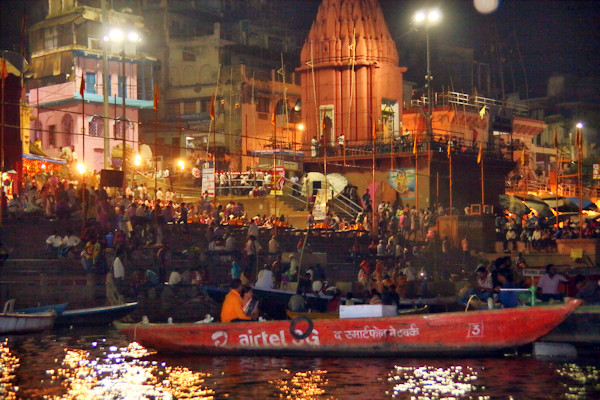 Dashaswamedh Ghat, where the the regular night ceremony to Brahma and Shiva takes place. According to one legend, Brahma created it to welcome Shiva; acording to another, Brahma sacrificed ten horses in ayajina here. Each evening priests perform Agni Puja, a "welcome to fire" and a dedication to Shiva and the Ganges River.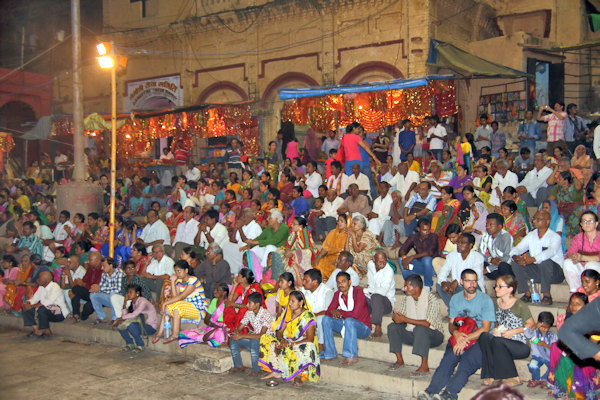 Some of the crowd at the ceremony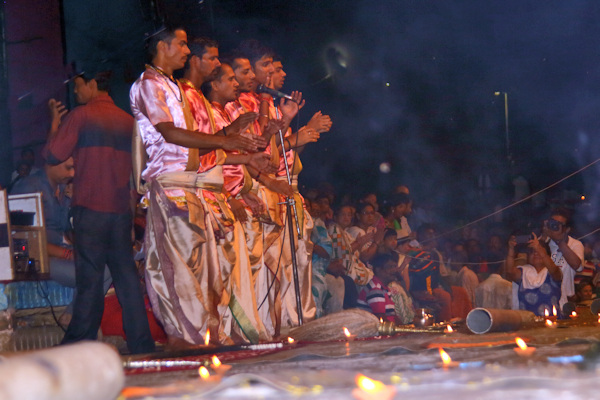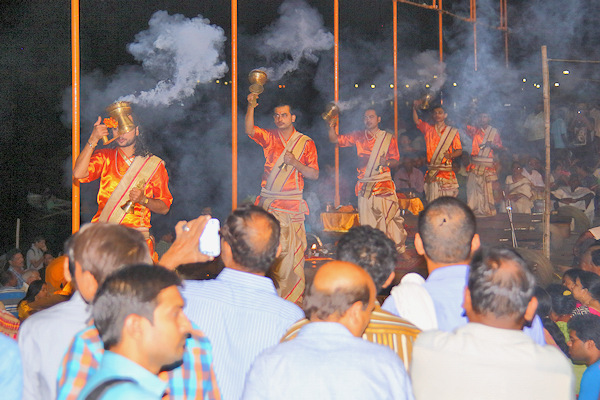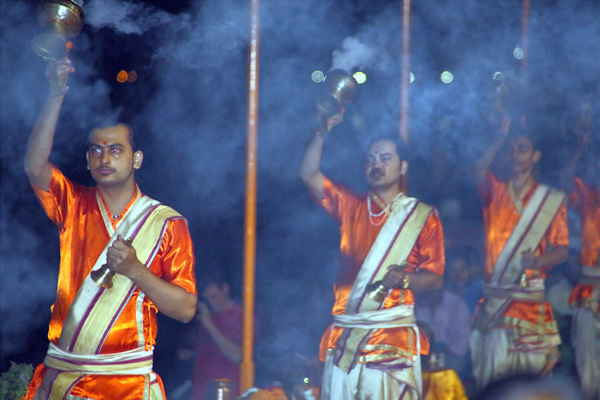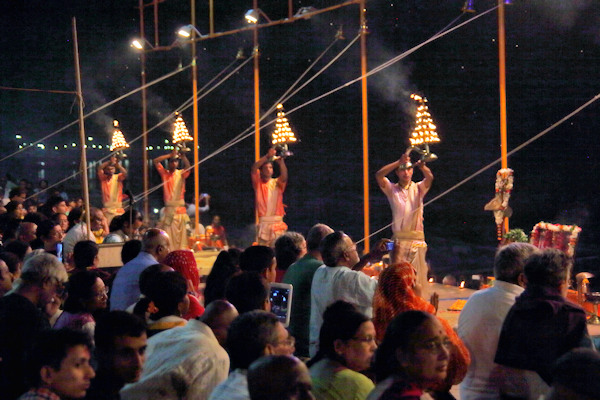 ---
Holy men seen at the ceremony and nearby