INDIA 2015 - KOLKATA - Two Amazing Temples
Dakshineswar Hindu Kali, and Sheetalnathji Jain
Dakshineswar Kali is a

Hindu

temple located in Dakshineswar

near

Kolkata. Situated on the eastern bank of the

Hooghly River, the presiding deity of the temple is

Bhavatarini, an aspect of

Kali, Samsara, meaning, "She who liberates Her devotees from the ocean of existence". The temple was built by

Rani Rashmoni, a philanthropist and a devotee of Kali in 1855. The temple is famous for its association with

Ramakrishna
, a mystic of 19th Century Bengal.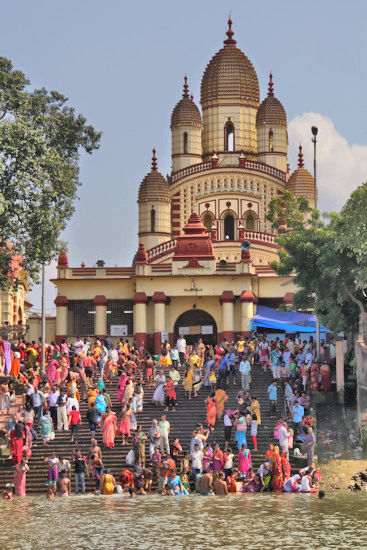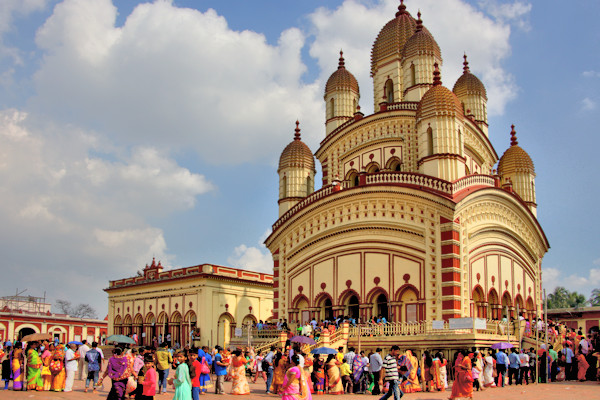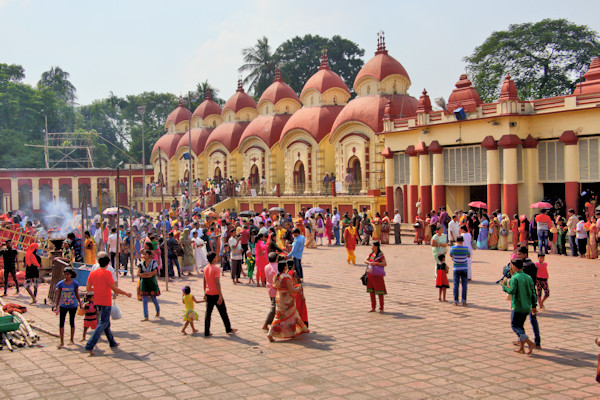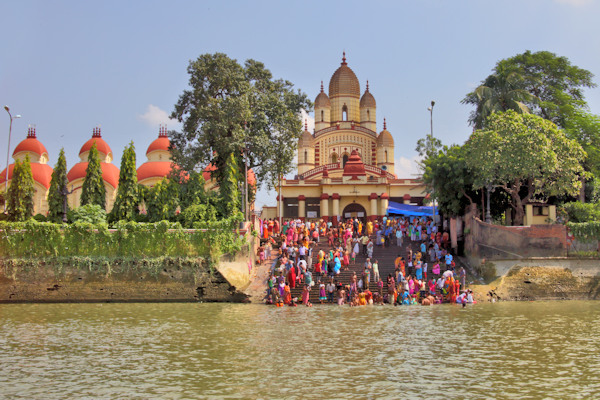 ---
Kolkata Jain Temple - Sheetalnathji - 1867 AD
This is the main Jain temple in Kolkata; it is dedicated to Parshwanath. There are 4 temples in the complex
set in gardens with ponds, fountains and sculptures. The main temple is an amazing structure of pillars,
arches and spires lavishly decorated with marble, ceramic tiles, glass and ceramic mosaics, and mirrors.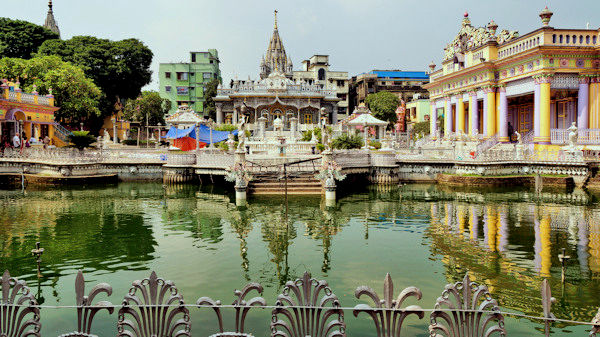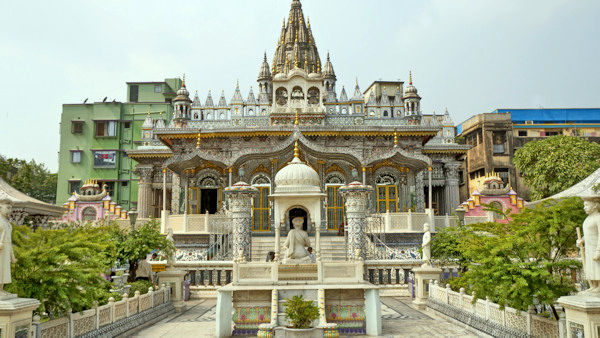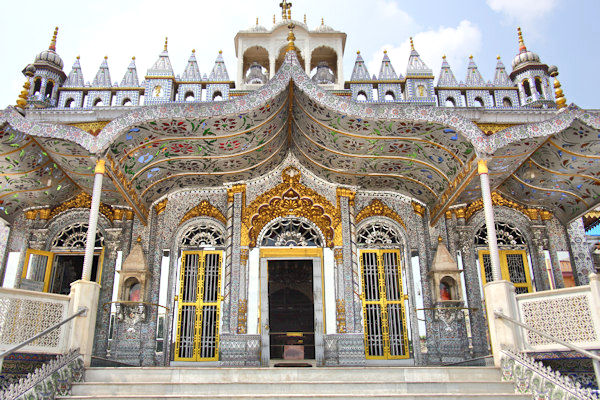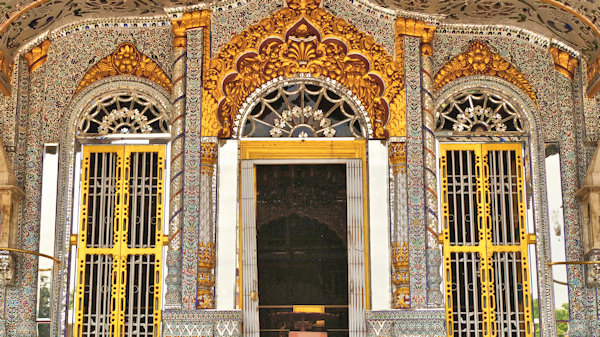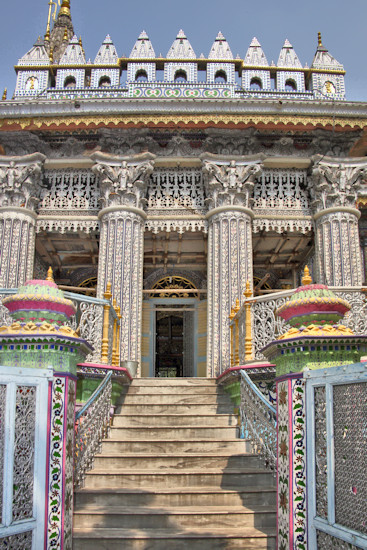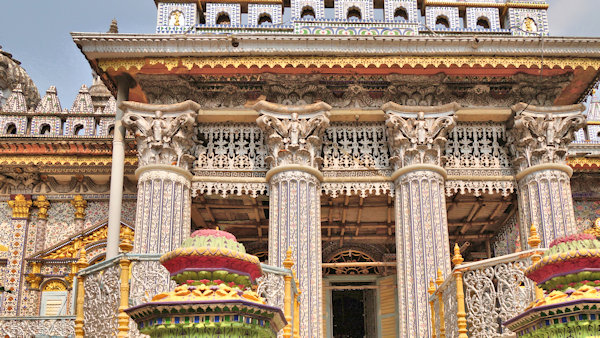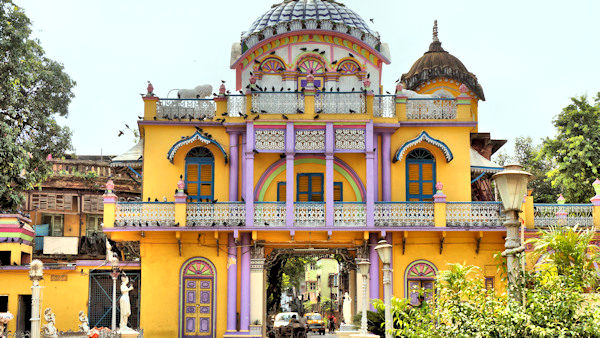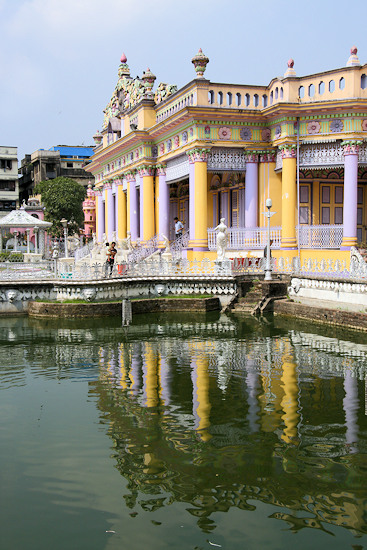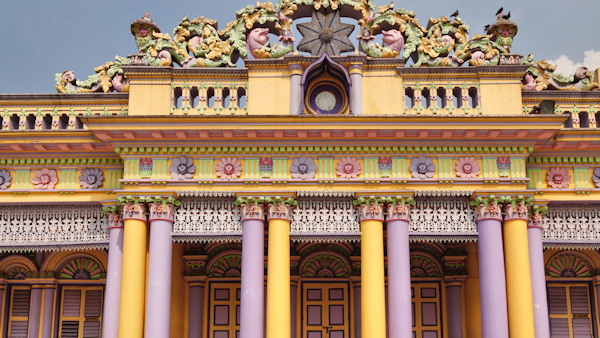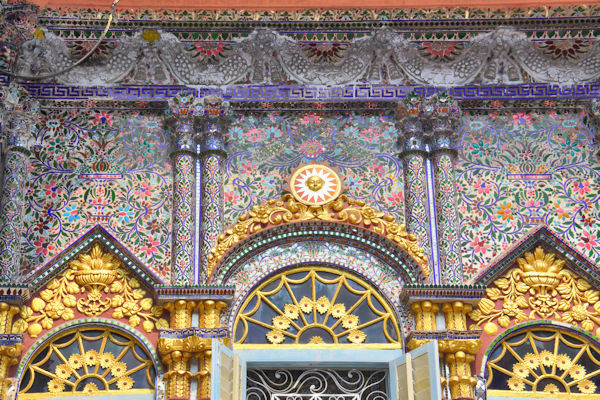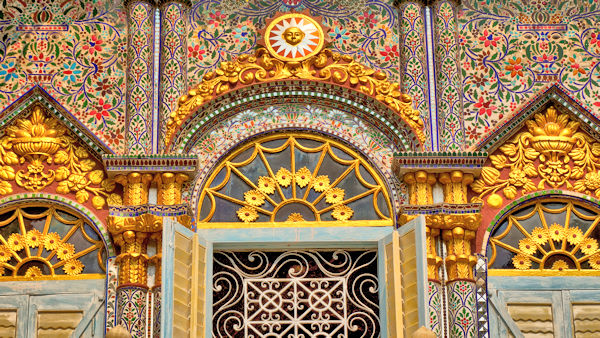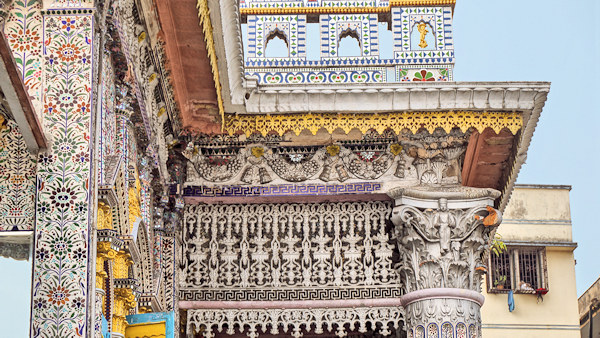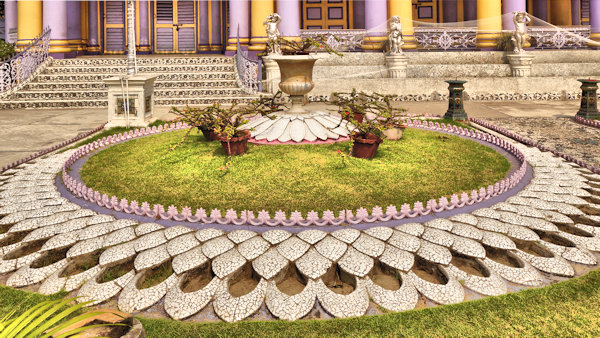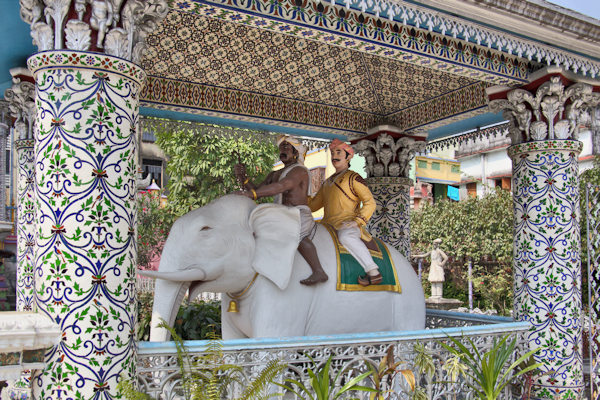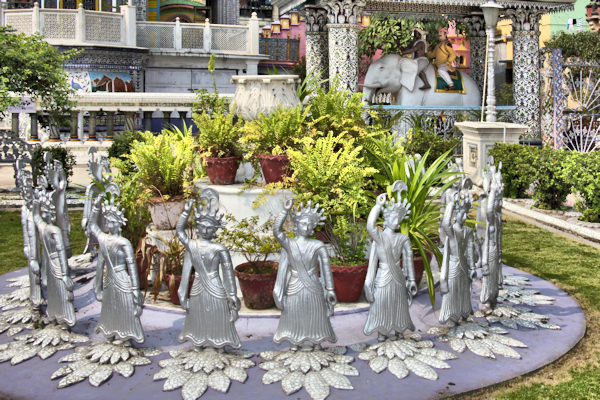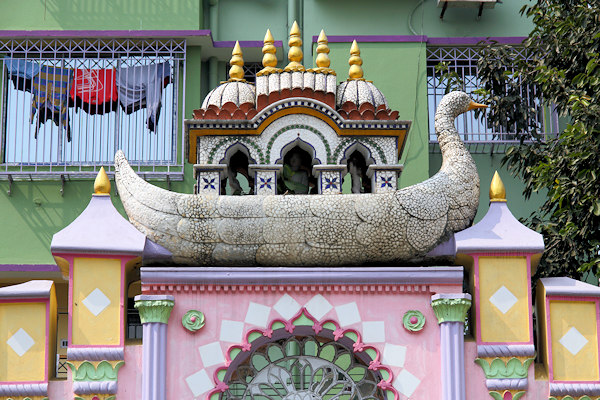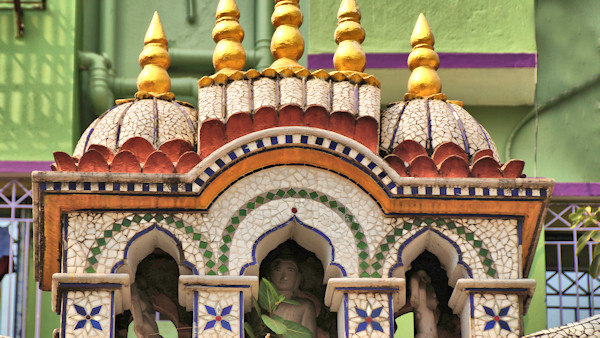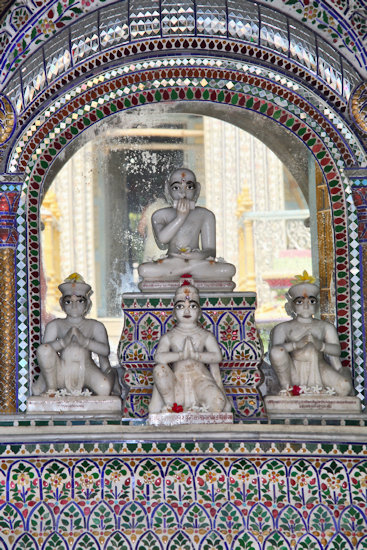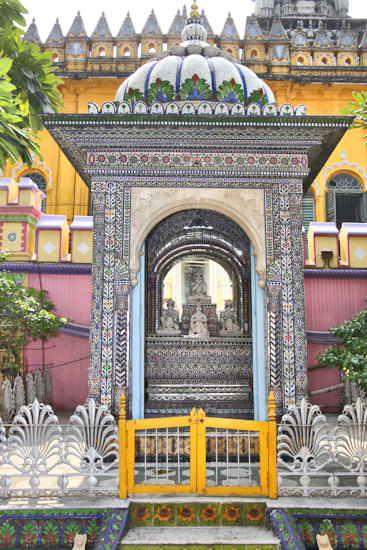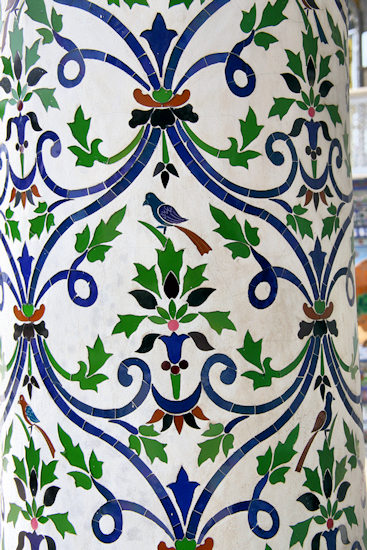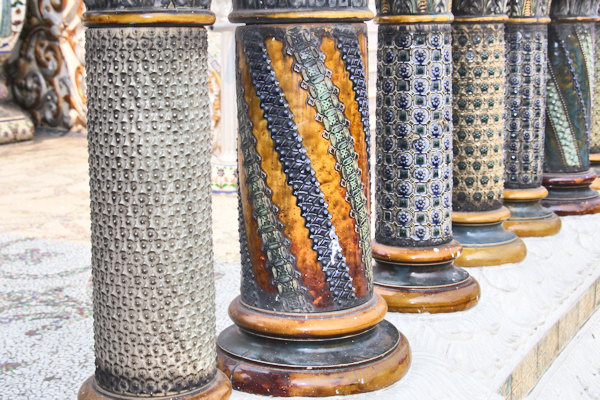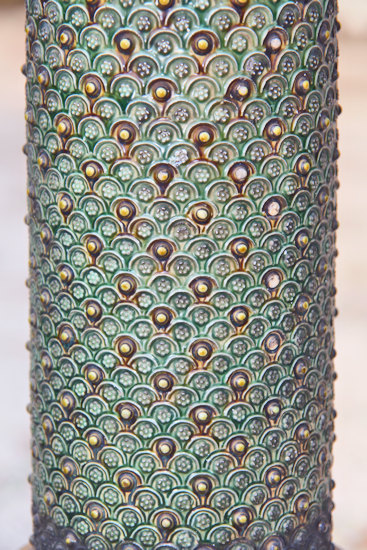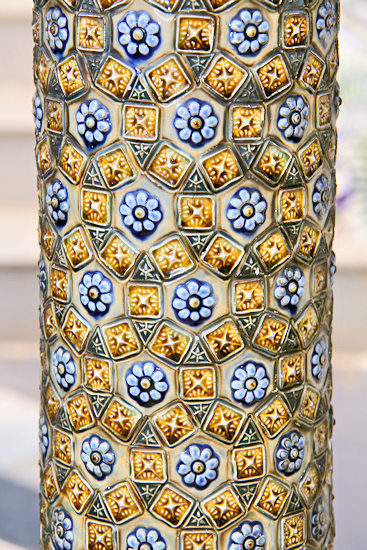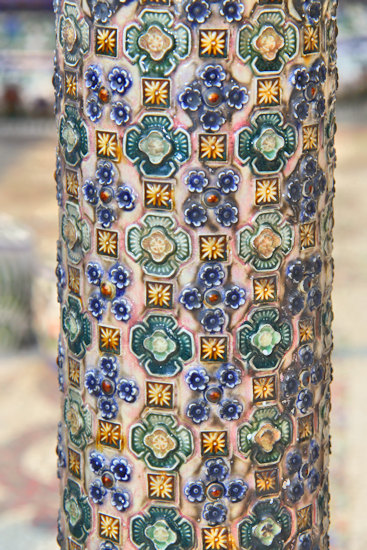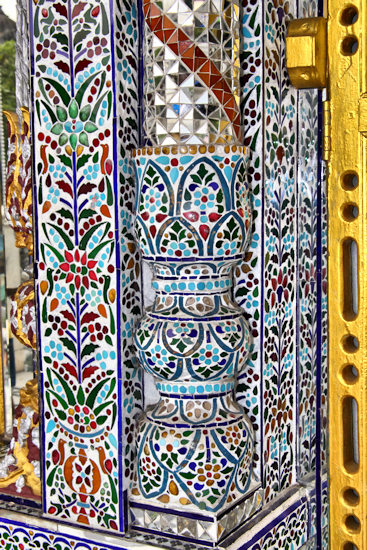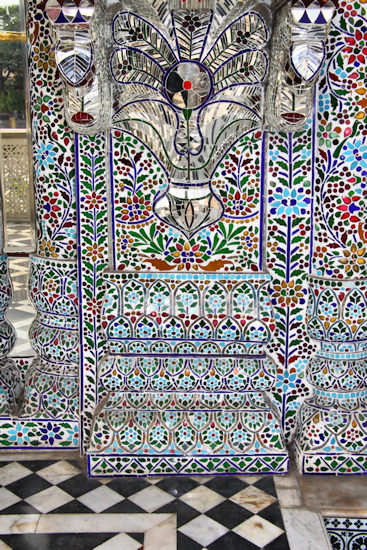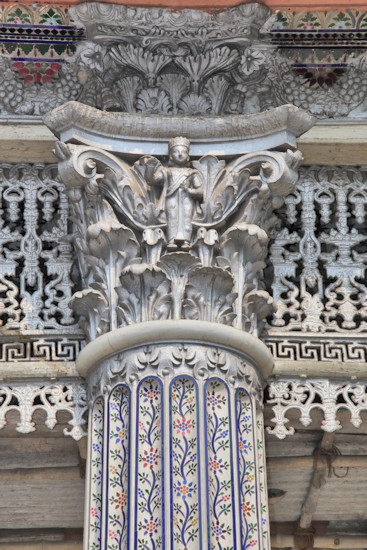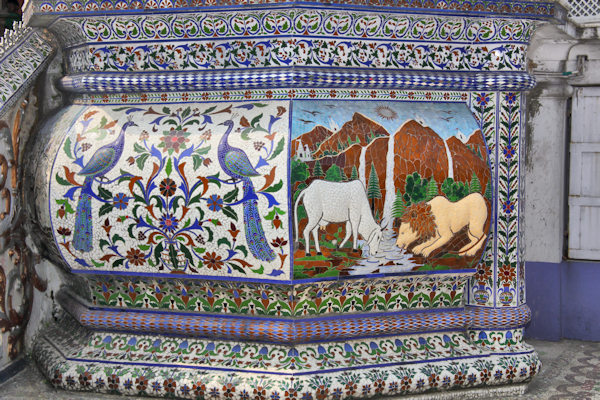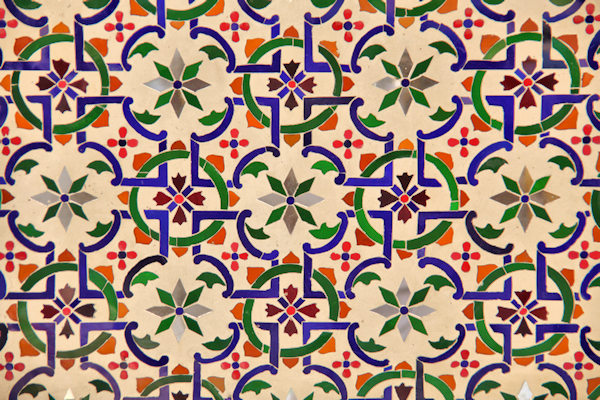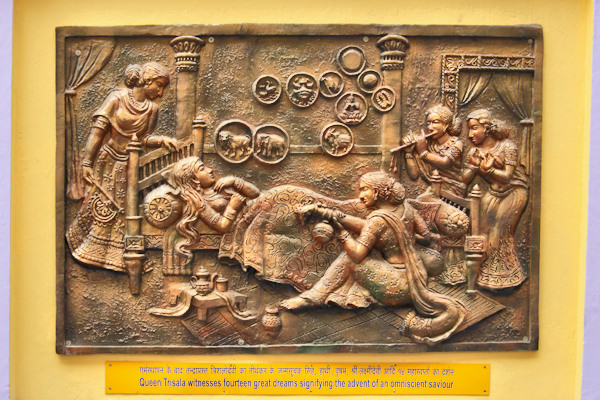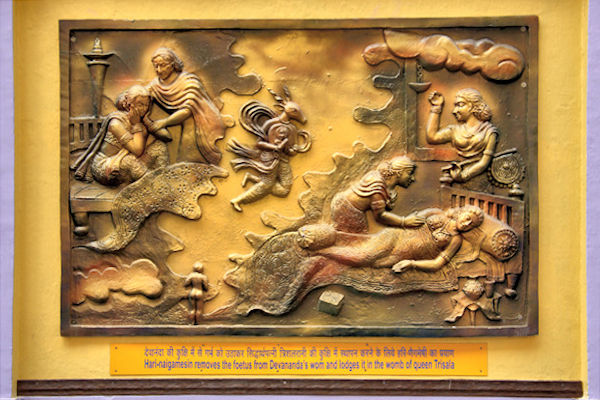 ---
Other temples along the river Hooghly